Who We Are
Cedar Mountain Youths, Inc. was formed in October 1990 as a non-profit organization whose mission is to educate and train young people in the safe and responsible use of firearms. We strive to provide opportunities for youth to get hands-on experience in shooting disciplines and familiarize them with the equipment associated with shooting sports. It is our desire to foster an interest, appreciation and respect for firearms safety and sports for future generations. Our safety training is available to all young people ages 10 through 18.

Congratulations to the Cedar Mountain 4-H Shooting Sports Hunter Education Challenge Champions. See Bulletin Board for details and pictures.

Cedar Mountain 4-H Shooting Sports Club was formed in 1993 and is also a non-profit organization strictly for youth ages 10 through 18. CM4HSSC participants are required to complete and pass training in rifle, shotgun, archery, air rifle, map and compass, wildlife identification, and fishing disciplines. The club holds four regularly scheduled practices and one meeting each month. When the youth reach the required level of proficiency, responsibility, and safety, they are eligible to compete at the local, district, state, and national levels. Our youth do quite well and often place 1st, 2nd or 3rd in both individual and team competitions. For more information about the 4-H Shooting Club contact us at
cm4hssc@cedarmountainyouth.org
.
Where We Are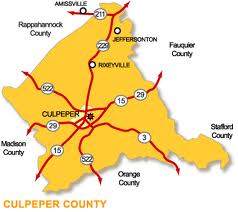 Our meeting facility and shooting ranges are located in Culpeper County, Virginia.
The range is located at the end of Crittenden lane, which is directly across from
rt. 657 (General Winder Road). Be aware that this is a private range that requires explicit permission to use.
For information, please contact us at
info@cedarmountainyouth.org
.
Be sure to check our calendar and upcoming events page for current and
future activities.
---

Web site maintained by Cedar Mountain Youths, Inc. To contact the site administrator
click here
.